Sunday, June 3, 2018 – 3:00PM
Sjolund Auditorium, North Medford High School
1900 Keene Way Drive, Medford, OR 97504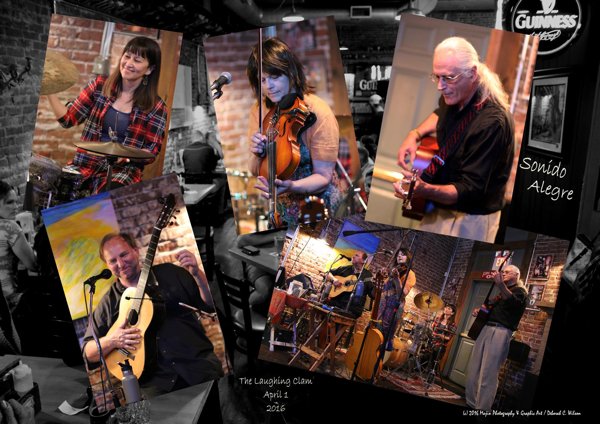 Sonido Alegre is a Spanish gypsy flavored band which performs a mix of Spanish gypsy flavored originals and unique covers of artists like James Taylor, Sting, The Beatles & others.
Sonido Alegre translated into English means "a joyful sound".  Based in Ashland, Oregon, Sonido Alegre consists of guitarist/ vocalist Charles Guy, violinist Linda Powers, bass player John Galloway and percussionists Theresa McCoy and Mike Fitch.
Sonido Alegre has maintained a busy performance schedule over the past several years, asked to play at almost every notable winery (and there are many) in the Southern Oregon wine-making region, as well as live jazz venues like Ashland's LaBaguette Café, and in concerts, including among others as featured performers for the Medford Concert Series in Pear Blossom Park. A Sonido Alegre CD was released in 2014, presenting nine original Spanish, Flamenco flavored pieces.
Here is a video snippet of part of one of their many performances at local wineries:
Buy SEASON SUBSCRIPTION