Come Join Us For A Great
2019-2020 Concert Season
JC Concerts Presents

Selections By: Antonin Dvorák, Sergei Rachmaninoff, Ernö von Dohnányi, Samuel Barber, Valery Gavrilin, Camille Saint Saëns & Louis Moreau Gottschalk
Venue: Sjolund Auditorium, North Medford High School – 1900 Keene Way Drive in Medford
Individual concert ticketing – $25 a ticket – General Admission
Renowned international concert pianist Dr. Alexander Tutunov and his special guest, classically trained pianist turned anesthesiologist, local resident Dr. Brian Hall, will perform a great mix of beloved romantic music.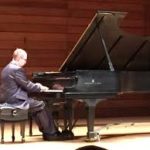 Alexander Tutunov is widely recognized as one of the most outstanding virtuosos of the former Soviet Union. First Prize winner of the Belarusian National Piano Competition and winner of the Russian National Piano Competition. Tutunov's playing was described by Soviet Culture, Moscow, as "exhilarating and inspired, and which demonstrated a unique talent". Dr. Tutunov maintains a busy performing schedule in Europe, China, Mexico, and the United States as a recitalist, soloist with orchestra, and on radio and television. Dr. Tutunov is also in demand as an adjudicator for piano competitions. Alexander Tutunov now lives in Ashland, where he is Professor of Piano and Artist in Residence at Southern Oregon University.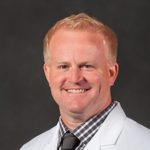 2015 Seattle International Piano Competition award winner Brian Hall lives in Medford, Oregon with his wife and five children. He has worked as an anesthesiologist in Medford for over thirteen years. In addition, he currently serves as the Chief of Staff at Asante Rogue Regional Medical Center. Before attending medical school at the University of Utah he completed a bachelors degree in piano performance at Brigham Young University, where he studied with Dr. Paul Pollei. Brian's wife Jill is also a musician, and music plays an important role in their home. He believes music is vitally important for developing children into well-rounded adults. Brian was blessed to find a new piano mentor in Dr. Alexander Tutunov. Alexander's incredible musical talents and great generosity were instrumental in Brian returning to the stage.
JC Concerts (formerly Jackson County Community Concert Association) has been providing the Jackson County community with quality LIVE entertainment for over 75 years.
Each of our artists is carefully chosen to provide the highest quality entertainment available to Jackson County. We choose a wide variety of artists, many of whom have appeared at Carnegie Hall, on Broadway, at major sporting events and have won prestigious awards worldwide. While many of the other local performing arts organizations concentrate on a narrow focus of musical content (e.g., classical, chamber music, jazz, etc.) we try to be the Ed Sullivan variety show of performing arts presenters, offering a little of everything to our subscribers in the course of our seasons. We seek to provide a great entertainment value while supporting the arts in our community. Many of our chosen artists provide student outreach programs as well. Don't miss out on this fantastic opportunity to support the arts in Jackson County by ordering your season subscription today!