Friday, March 17, 2017 – 7:30PM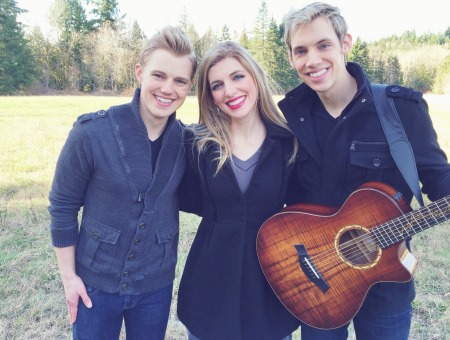 Siblings Derik, Riana, and Dalten have been performing together since childhood.
Garnered over 3 million views on YouTube, and toured over 40 locations across the West Coast U.S.A. to raise money for music education.
THE FAMILY SOUND: Derik Nelson & Family's signature sound features velvety three-part vocal harmonies.
The group, delivers a concert experience like no other, featuring pristine sound, a state of the art light show, and an integrated 20-foot video display. This innovative technical marvel uses the latest in audio/video technology to take audiences on an aural and visual journey through time, space, an impressive array of landscapes, weather conditions, and musical "settings."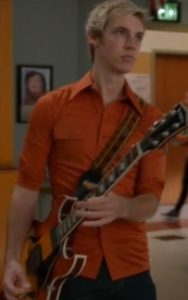 Derik is popularly known as the lead guitarist on FOX's hit TV show, Glee. His singing voice was also heard on FOX's Raising Hope and New Girl, CBS's How I Met Your Mother, and NBC's Go On and The Voice. For more details about Derik's extended appearances on Glee as the lead guitarist in the band, New Directions, the many episodes and story lines in which he appears, plays guitar, sings vocals and interacts with the rest of the cast, see http://glee.wikia.com/wiki/Guitarist.
His sister, Riana, was casting Associate for FOX's Empire, onscreen vocalist for Renee Zellweger's pilot Cinnamon Girl and lead vocalist for Princess Cruises. Brother Dalton appeared on several episodes of television's Glee and has conceptualized, designed, filmed, edited and executed over 150 separate videos in perfect sync, to create visual "immersion" to the musical experience in the siblings' concerts.
This video clip provides a preview of what the immersive aural and visual Derik Nelson & Family concert will be like on March 17 for JC Concerts at Sjolund Auditorium of North Medford High School:
For a demonstration of Derik Nelson & Family's beautiful, exquisite three part harmony vocalizations, here is a recording of one of their popular original songs, Three Deep Breaths:
Tickets to their March 17 Medford concert are available for $25. Tickets may be purchased online at http://bit.ly/2mGuXK7. General Admission seating tickets can also be purchased at Piano Studios and Showcase at 2580 Crater Lake Hwy, Medford for $25 each or 10 tickets for $180.