Sunday, June 2, 2019  3:00 PM
Sjolund Auditorium, North Medford High School
1900 Keene Way Drive, Medford, OR 97504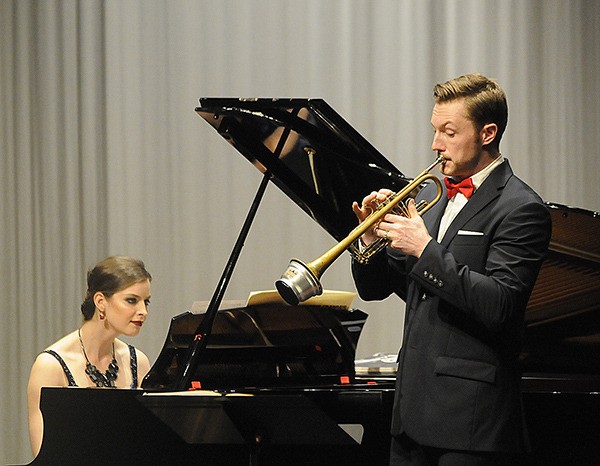 Trumpet player Dan Kocurek and pianist Christine Eggert will present a music program titled "American in Paris" that allows listeners to watch a movie in their minds as the music unfolds. Along the way the duo will perform wonderful music by Debussy, Gershwin, Stravinsky and Piazzolla, as well as some provocative cabaret songs and music made famous by singer Edith Piaf. Their jazz and cafe music repertoire is from the legends who visited and worked in Paris during the '20s, as well as charming — and disarming — music that made it big on the radio and on stage.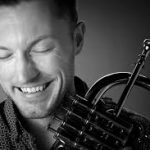 Trumpeter Daniel Kocurek has worked extensively as a soloist, chamber musician, studio musician, and clinician and is a strong advocate of music performance that not only touches people on a sonic level, but also moves them to their core. As lead trumpet in the world-renowned Dallas Brass, he performed throughout North America, in front of audiences numbering to over 10,000 people. His travels have led to performances with Jens Lindemann, Mark Gould, Ryan Anthony, Marty Hackleman, Alain Trudel, Nancy DiNovo and Bobby Shew, among many others.
Dan has been a frequently featured soloist on many programs ranging from baroque trumpet masterpieces to transcriptions of cello works on his custom 4-valve Flugelhorn. These include multiple appearances with the University of British Columbia Symphony Orchestra, Wind Ensemble and Chamber Strings, as well as the Vancouver Bach Choir, the Pro Nova Ensemble, the West Coast Symphony, the Vancouver Metropolitan Orchestra, and 2017 appearances with the Rogue Valley Symphony.
Dan received his formal classical training under the tutelage of Brian McWhorter, Larry Knopp, and Martin Berinbaum and has been the recipient of a number of prizes in both classical and jazz idioms, notably tuition scholarships at the Manhattan School of Music and the Chicago Conservatory of Performing Arts.
Dan leads the trumpet studio at the Oregon Center for the Arts at Southern Oregon University, is co-principal trumpet with the Rogue Valley Symphony, directs the Rogue Valley Symphonic Band and is lead trumpet with the Tony Award-Winning Oregon Shakespeare Festival. He resides in Ashland, Oregon.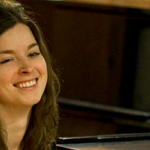 Pianist Christine Eggert  debuted on CBC radio as a piano soloist at age 16, and she has since performed across Canada and internationally in the United States, Austria, and Ireland. Christine holds a Masters from University of British Columbia, a Bachelor's of Music with Distinction from University of Alberta, an ARCT from Royal Conservatory of Toronto, and has completed collaborative piano studies at the Schubert Institute in Baden bei Wien, Austria, under the world's foremost lieder specialists, including Rudolf Jansen, Helmut Deutsch, Roger Vignoles, Elly Ameling, and Julius Drake.
In 2014 Christine joined the Oregon Center for the Arts at Southern Oregon University as Artist Faculty in the music department, where she teaches core theory and history as well as piano. Christine directs a concert series in Vancouver, Canada, and tours as a collaborative pianist, recently including UBC's director of strings Eric Wilson and separately, trumpeter Dan Kocurek. She maintains a private piano studio, and is a Tholen Fellow with through Portland Piano International since 2015.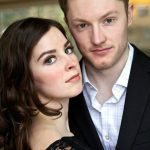 Dan and Christine have established themselves as an international touring concert duo performing in tandem. As Les Deux, they have been called a "musical powerhouse" whose programs have been hailed as being "musically provocative, presented with charm and a deliciously human touch".
Purchase Individual Concert Tickets to THIS CONCERT